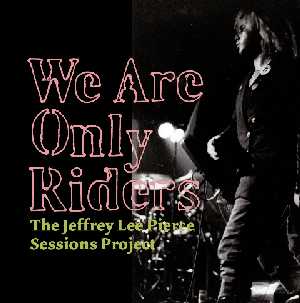 A band project of a stellar cast of musicians to honour the late great frontman of The Gun Club, Jeffrey Lee Pierce. Cypress Grove, his former bass player, worked his way through his private archive, finding lost songs, lost tapes, lost lyrics and over the past 13 years he got together with a lot of musicians who were friends with JLP, influenced by him or simply fans. He was able to get them working on the fragments he had and over the years an album came together which will drive you to tears of its sheer beauty and intenseness.
Nick Cave duets with Blondie's Debbie Harry on 'Free To Walk'. Both singers also contribute solo tracks to the collection & Cave also plays piano on Harry's track 'Lucky Jim'.
This compilation also features Mark Lanegan and Isobell Campbell, Mick Harvey, Lydia Lunch, The Raveonettes and Barry Adamson.
Tracklisting
1. Nick Cave - Ramblin' Mind
2. Mark Lanegan - Constant Waiting
3. The Raveonettes - Free To Walk
4. Debbie Harry - Lucky Jim
5. Lydia Lunch - My Cadillac
6. David Eugene Edwards - Ramblin' Mind
7. The Sadies - Constant Waiting
8. Mark Lanegan & Isobel Campbell - Free To Walk
9. Lydia Lunch - St. Marks Place
10. Crippled Black Phoenix - Bells On The River
11. Cypress Grove - Ramblin' Mind
12. Johnny Dowd - Constant Waiting
13. Nick Cave & Debbie Harry - Free To Walk
14. Mick Harvey - The Snow Country
15. David Eugene Edwards & Crippled Black Phoenix - Just Like A Mexican Love
16. Lydia Lunch, Dave Alvin, And The JLP Sessions Project - Walkin' Down The Street (Doin' My Thing)
Download